I saw this tag over on A Great Read and knew I HAD to do it (even though I don't normally do these memes/tags). Ready for a game of telephone? She found the tag through JennReneeRead , who originally saw it over at The Book Nut.
Note: Clicking the book covers will take you to the book's Amazon page via my affiliate link. 🙂
PART OF YOUR WORLD
What book world would you change yourself for so you could be a part of that world?
I've always really loved Mercedes Lackey's Last Herald Mage and Arrows of the Queen trilogies, and used to pretend I had empath powers like Talia and was friends with Vanyel.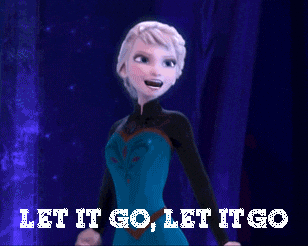 LET IT GO
What book did you not want to finish because you loved it so much?
Most recently, America's Geekheart by Pippa Grant. It wrapped up in a phenomenal way and ended when it should have, but I just did NOT want to say goodbye to Beck and Sarah! My review of this one is basically me just fangirling for a billion years and posting a bunch of Beck's quotes from the book that made me melt, haha. I just finished it the other day, and I'm already thinking about doing a re-read… It's THAT good!
BEAUTY AND THE BEAST
What book do you think is/will be timeless?
The Princess Bride by William Goldman. The book and the movie are both classics, and eminently quotable too!
"Inconceivable!"
"You keep using that word. I do not think it means what you think it means."
SO THIS IS LOVE
What book were you hesitant to read at first but ended up loving?
Onyx and Ivory by Mindee Arnett. I'd read several less than stellar reviews and almost gave this book a pass, but I had a past due ARC I really wanted to be able to close out and then the audiobook became available at my local library, so I thought I'd give it a go and then DNF it if it was awful. I LOVED it.
FRIEND LIKE ME
Which character would you like to be your best friend?
Anne Shirley from 
Anne of Green Gables. 
We would totally be bosom buddies, and I can see us acting out our favorite scenes from the novels we'd read together!
REFLECTION
What book really made you think/changed the way you view things?
Any of the little books by Fred Rogers, aka Mr. Rogers. He was just such a profoundly GOOD human being, and so inspiring. Reading these books by him and gleaning little glimmering nuggets of wisdom and kindness is just so empowering while at the same time helping me be a better person.
COLORS OF THE WIND
Who do you tag?
First off, ANYONE who loves Disney as much as I do needs to do this tag, haha.
I'm also tagging: